About Me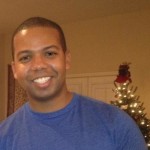 What is Budget Maxer?
My name is Darrius. I started Budget Maxer because I am passionate about helping others manage the money that they have to reach their financial goals.
 You'll learn the following things on this site
How to create a budget.
How to save on items you use everyday.
Motivation to help you stay on track.
I hope you will find this website to be a valuable resource for you.
You can also follow me on Twitter and like my page on Facebook.
Thank you for visiting my site. If you have any questions or tops that you would like to see me address, feel free to email me at darrius (insert @) budgetmaxer.com.